Here are more of the pictures of Miss Sparky. I'll post some of The Princess soon.

The big grin is because she's playing peekaboo with big sister. When she has the eyes-closed grin like this, she's usually making a high pitched squeal at the same time - kinda like a baby Godzilla. It's pretty cute.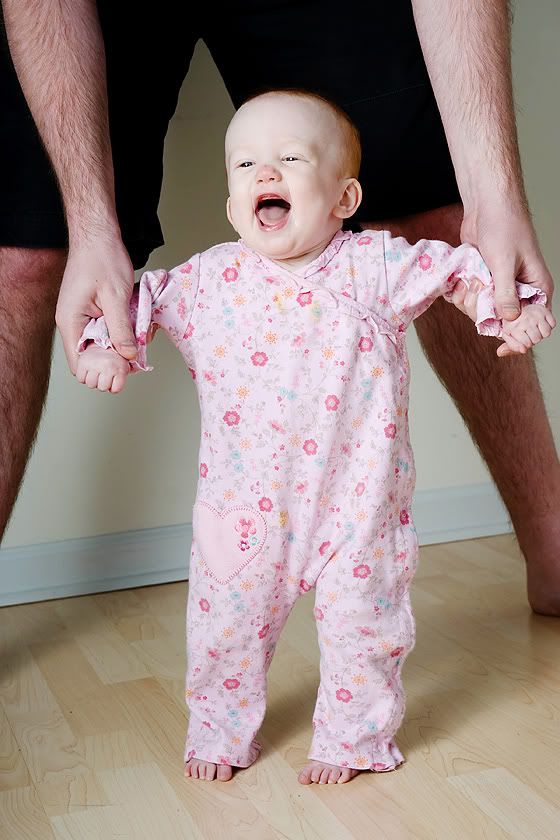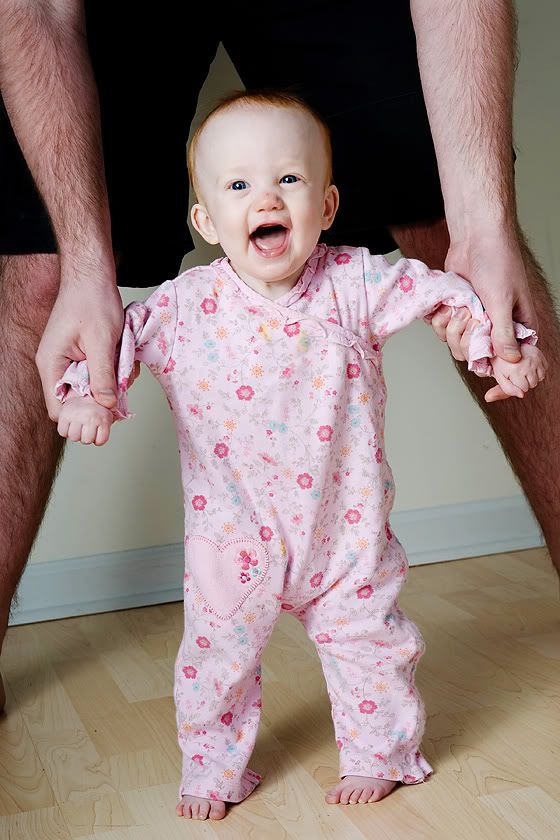 Daddy was tossing her up in the air and making her laugh. She's *still* teething (no teeth yet - what has it been - 4 months of teething so far?), and she's constantly gnawing on her fingers right now.