I'm embarrassed to admit this, but obviously, I don't know my geography very well. For some reason, before we moved here, I assumed we would live close(er) to the beach. We live close-ish, but it's still a rather long drive when you have a baby who refuses to nap in the car - if you want to go to the beach here, it's definitely an all-day event.

I didn't think I'd get to go this year. Sasquatch saved most of his time off to help The Princess with her transition into kindergarten. And as usual, there's that whole issue with our car. So when my good friend Larisa mentioned that she was taking her little guy to the beach, I asked (begged) her to let us tag along.

We had so much fun! The drive there and back was interesting - Sparky screamed much of the time because she was exhausted but refused to sleep. That's right - 3 hours in the car at nap time, and she would not sleep. Fun times for all of us, let me tell you! But it was worth it when we got there. The weather was perfect, and the water was beautiful.

Sparky, being exhausted, was a bit freaked out by the water at first. But once she got used to it, she loved it. She would get mad when the waves would recede and she'd point at the water with one imperious finger and grunt until the water came back again.

The Princess would have stayed and played until sunset, but "F" is a couple years younger than her, and he was tired after a few hours. So we made a final trek to the dunes to get some group portraits and then we headed back home.

It was a great trip overall. I'm keeping my fingers crossed that Sasquatch will get to make a beach trip with us next year. At some point, I'd love to rent a house on the beach for a week and entice our family members to come visit us. :)

Most of these of these images were taken by the fabulously talented Larisa. I think I captured the images in the shade and by the dunes.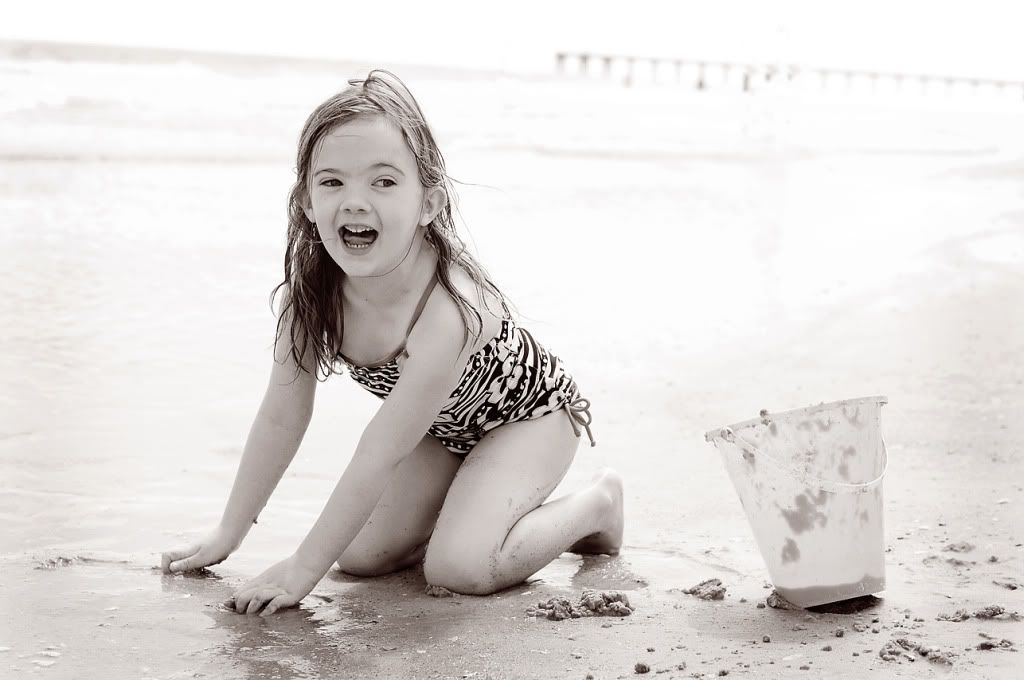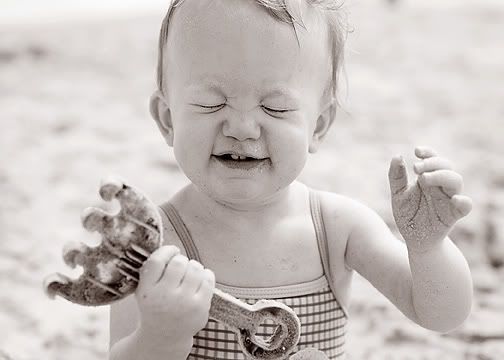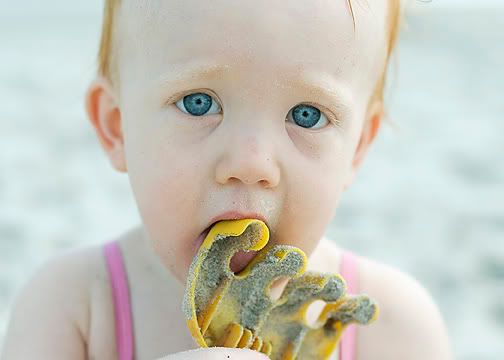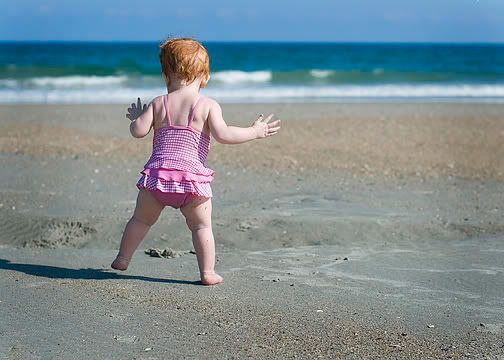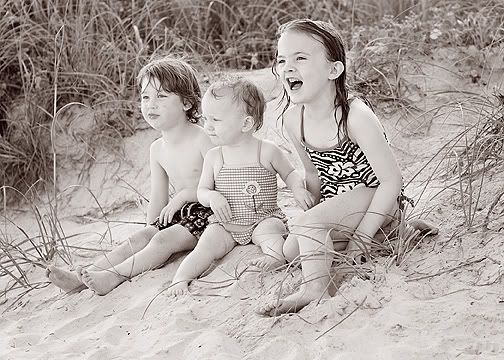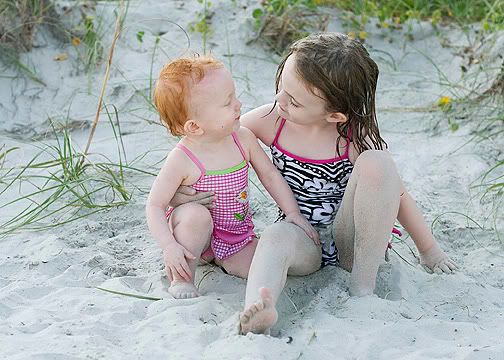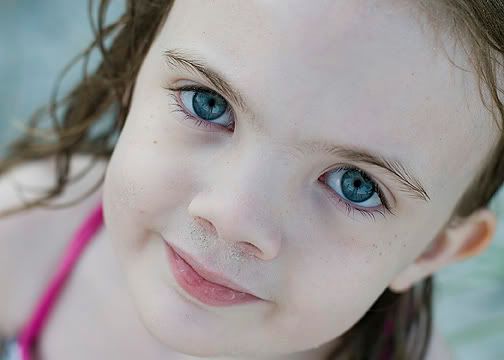 The images still look a little pixellated, but I like this better than using the image uploader from Blogger.