I had resigned myself to not having a tree this year. The movers put our Christmas tree in the garage, and we have rather large spiders in our garage. I'm terrified of spiders (which is partially due to a traumatic experience involving spiders and a Christmas tree). So I didn't want to get the tree out of the garage and into our house only to discover a bunch of spiders. I figured the baby was too young to care, and The Princess would get over it when she opened her presents on Christmas morning. I told myself I didn't care that we wouldn't have a tree, but I kind of moped on the inside.

I had to go to Target today to pick up Sparky's Prevacid. Even though I activated the Benny card on Saturday, and the automated message said to please allow 2 business days for the card to work at the pharmacy, the card did *not* work at the pharmacy, and I now have to submit a very large pharmacy bill for reimbursement. I'm not very happy about that, but I digress.

I took The Princess to Target with me, and when we got home, she went into the house and exclaimed that daddy had put up the Christmas tree. I assumed he had taken the three mini trees from the spare bedroom and put them into the living room. So I was really surprised when I entered the living room and saw our adorable Christmas tree all aglow. We found the boxes of ornaments and had a wonderful afternoon decorating the tree.

It was so much fun unwrapping the individual ornaments and reminiscing about their origins.

This ornament was given to us by George's mission president during our first Christmas together.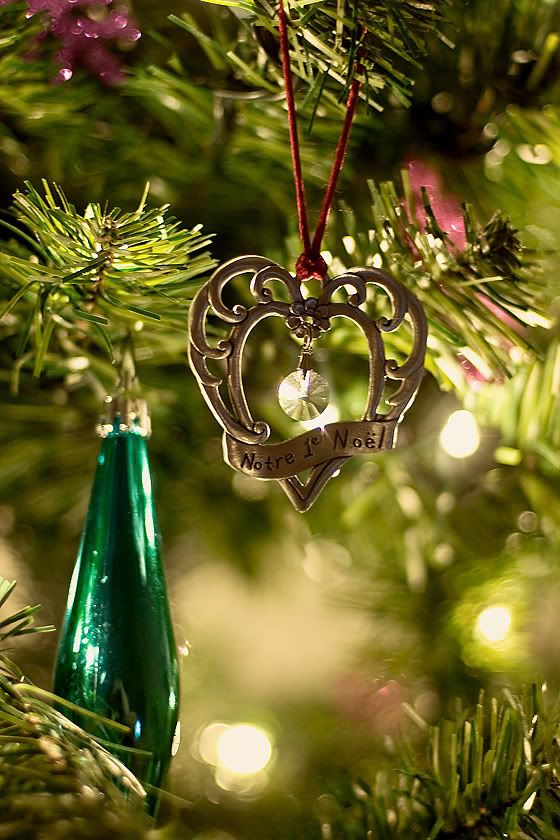 This is the ornament I bought for The Princess' first Christmas.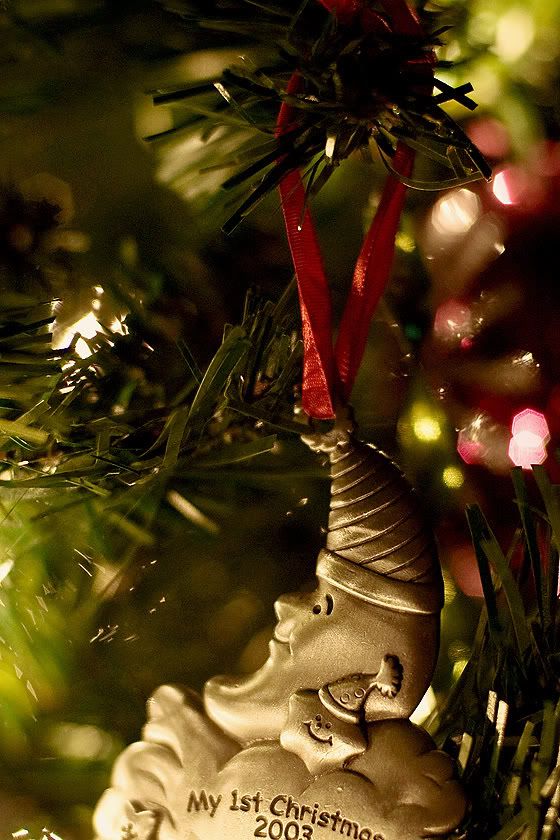 I didn't want Sparky to feel left out, so I bought her an ornament this year, too. Although it doesn't have her name engraved on it yet...




Here are a couple of the really cool ornaments I bought at Old Navy last year after Christmas for 75% off. They matched my tree's color scheme (candy colors - pink, purple, blue, red, and silver, green, and aquamarine), and I totally forgot that I bought them. So it was like an early Christmas present this year when I discovered them. :)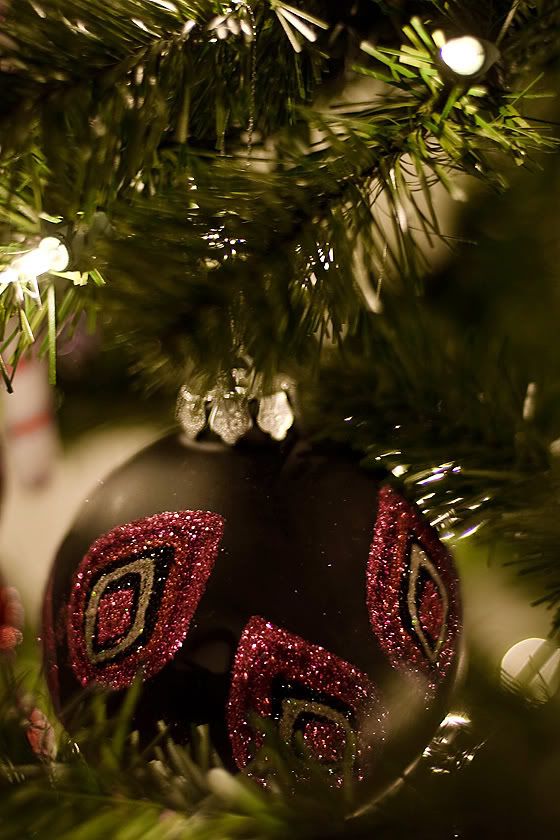 Here's the nativity ornament that Lizzy picked out for us this year. I love it!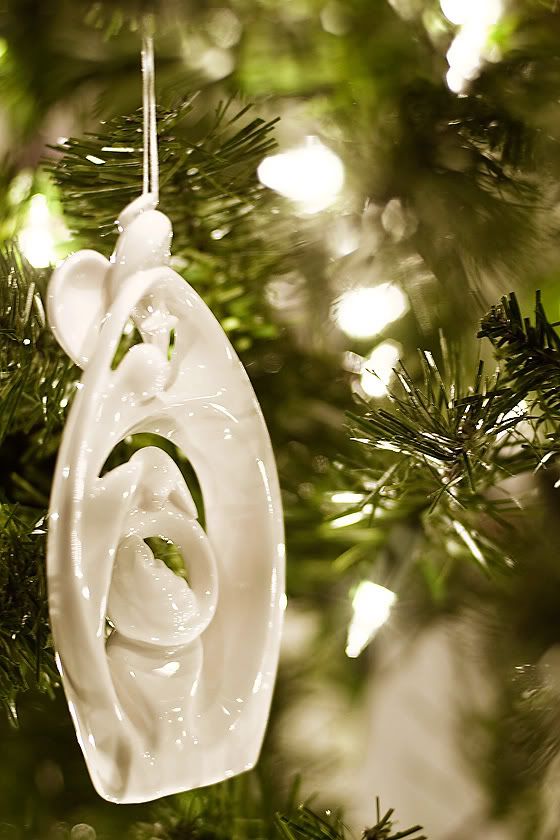 And I love The Princess' reflection in this image.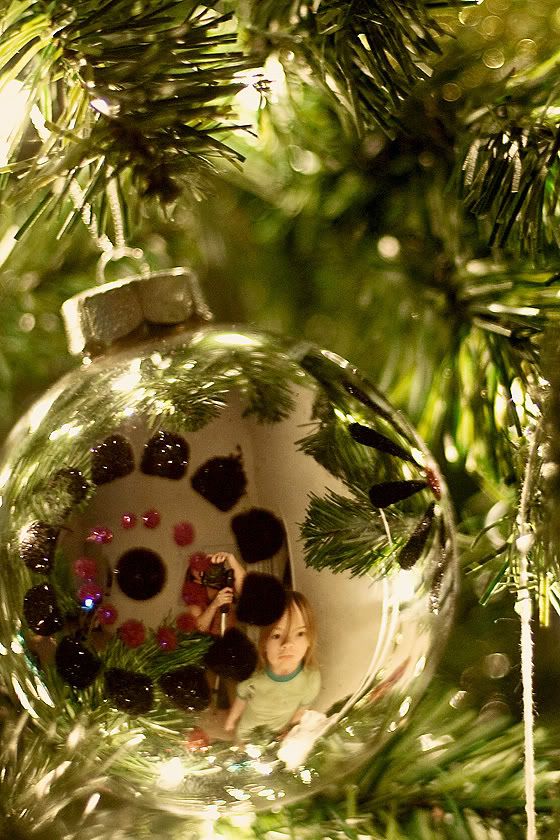 And a couple images of the full tree in all its' sparkly glory.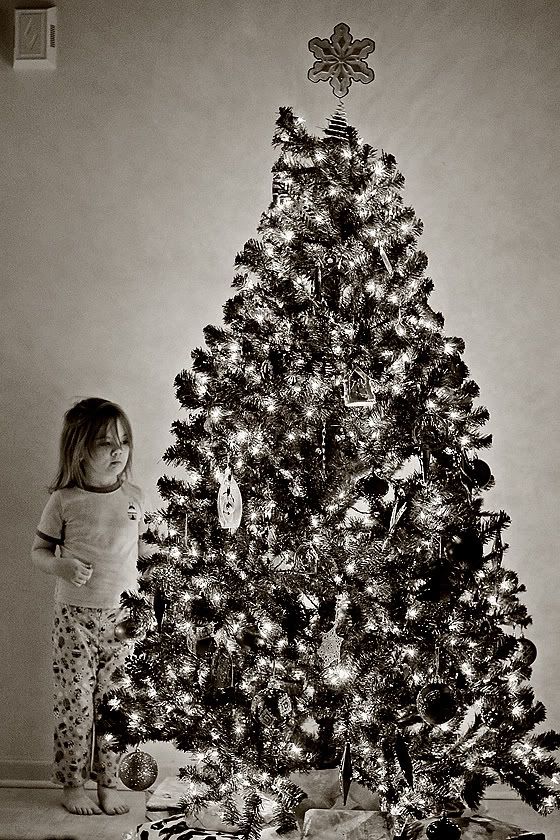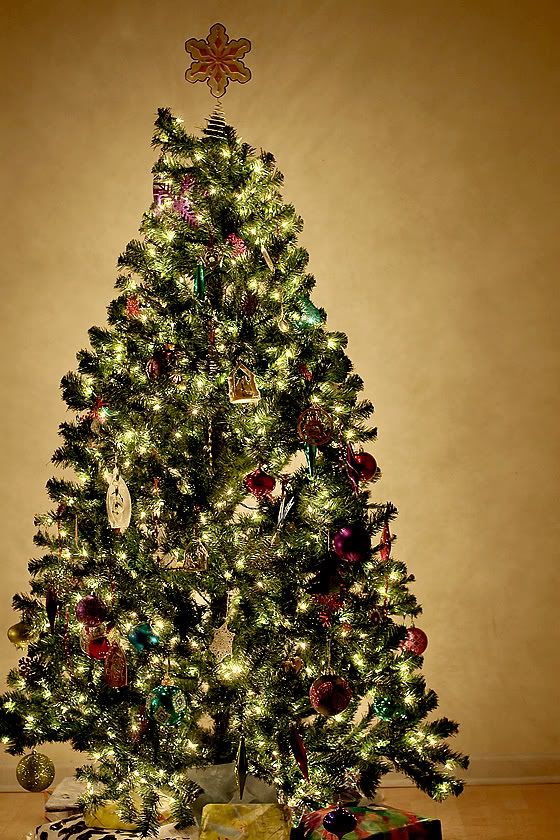 I think "Santa" is just about finished wrapping The Princess' gifts, and the stocking is already stuffed and ready for Christmas morning, so I'm going to turn into a pumpkin now. I just wanted to wish everyone the merriest of Christmases. I miss all of you soooooo much, and I can't wait to see everyone again.