I finally got around to uploading a bunch of images from my point and shoot camera. It's been forever since I blogged, so I wanted to share some pictures.

We had a really quiet Easter at home. We had to limit what we spent on The Princess' Easter basket (and Sparky didn't get a basket because she's too young to care), but I think The Princess really enjoyed the small gifts she received. Of course, what did she end up liking the most? The basket itself.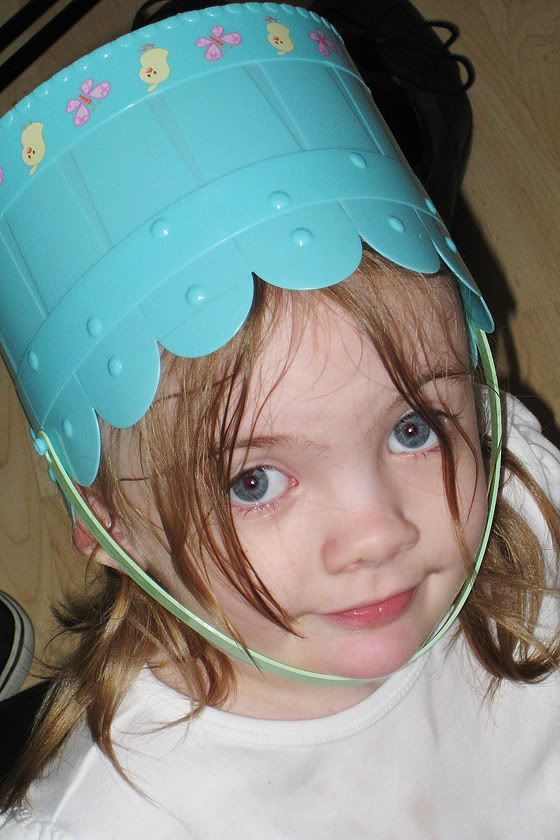 And here's an image of the two of us together on Easter Sunday. You'll have to excuse the leftover cupcake on her face. I was inspired by Bakerella. Amanda and her kiddos came over on Sunday night and we colored Easter eggs and made Easter basket cupcakes. Fun!!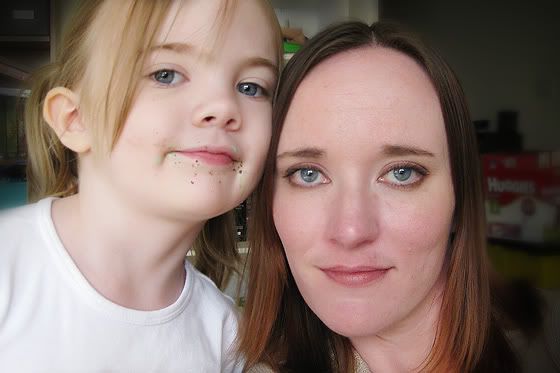 Miss Sparky learned to crawl a few weeks ago, and that was eventually followed by learning how to sit up. She became much more adept at both skills while Grandma Rosie was here last week (we miss you already!!), and last night she finally figured out how to start pulling up on the furniture. I'd have pictures of her pulling up on the furniture, but I'm usually too panicked that she's going to fall down and bump her head, so I'm hovering over her to catch her instead of taking pictures. So the crawling pictures will have to suffice until she's better at remembering to hold on to the furniture.




This facial expression cracks me up!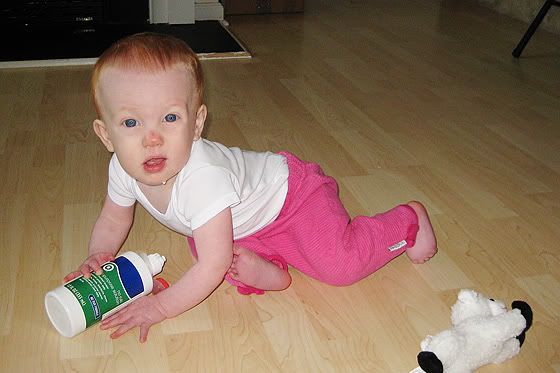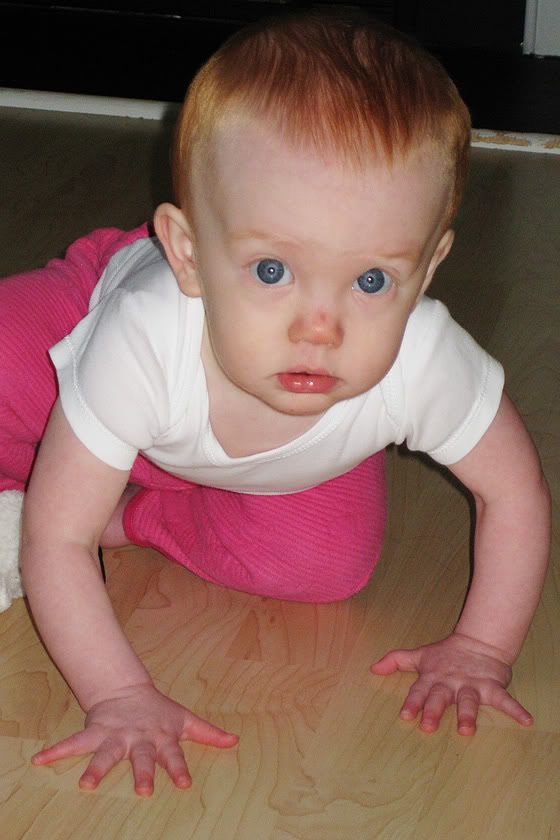 We bought a lawnmower last week. I'm finally not embarrassed to have people see my yard! It looks great now that it's all freshly mowed!

The Princess decided to adopt the lawnmower box, just like she adopts every box, blanket, or stuffed animal we bring into the house. The additional clutter drives me crazy, but this box is making her so happy that I can't complain too much. She started out using it as a cave, but yesterday she drew windows on the outside (AND the inside) and turned it into a bus. She was really quiet downstairs last night, and I found her like this: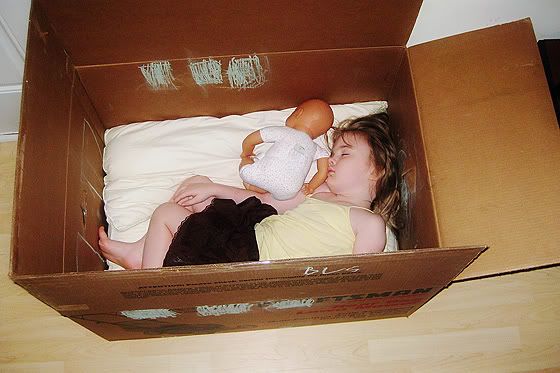 And here's a picture of the "bus" itself. I love how she has to write a literal description of all her creations.




I'll probably have more pictures to share soon. I still have to edit the images I took at the garden last week, and I'll have my new camera later this week, so you'll probably get sick of all the images I'll be sharing! :)