Snow is a pretty rare thing here. The last "big" storm was in 2004. Meteorologists were only predicting 2-4 inches, but it's apparently a pretty big deal to have ANY snow here. I ran to the grocery store to pick up bread on Monday night, and the lines were INSANE.

I think we ended up receiving about 3 inches in our neighborhood, but all of the schools were closed (DH informs me that this wasn't due to the amount of snow on the ground in the morning, but due to the fact that if it had kept snowing all day, students would have been forced to stay at school overnight like they were in 2004 - we're not well-equipped to deal with snow around here), and DH was allowed to work from home.

We didn't tell The Princess about the possibility of snow the night before, because we didn't want her to get her hopes up and then be disappointed. She's still feeling pretty homesick, and she's been sad at the lack of snow here. So when she woke up in the morning and DH told her to look out the window, she was thrilled. We were hard pressed to convince her to allow everyone to dress warmly before going outside to play.




Catching snowflakes on her tongue...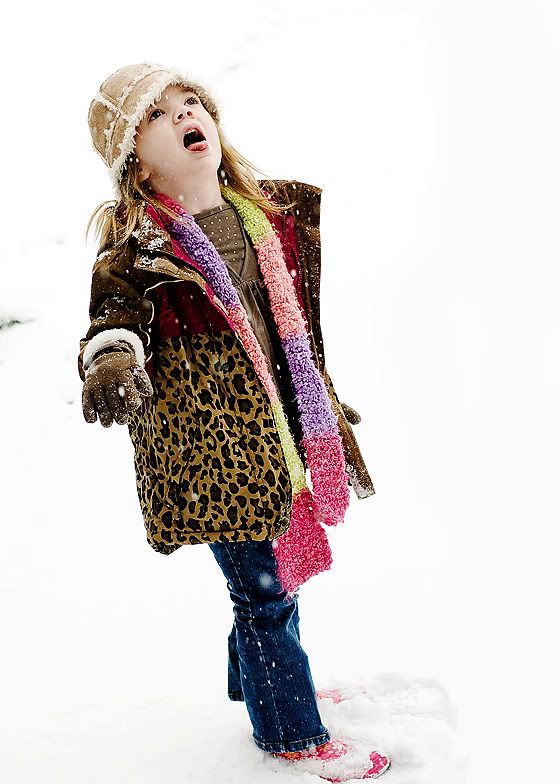 It was REALLY cold, so DH convinced her to zip up her jacket.




Posing with daddy - isn't he handsome?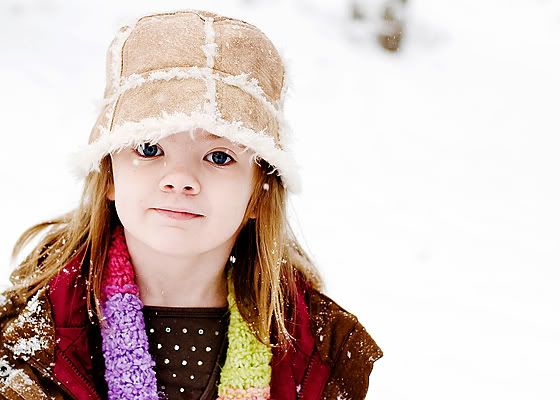 Sparky managed to last outside for a few minutes, but she wasn't really a fan of the hat, and my jacket wasn't warm enough for her, so we went back inside and made hot chocolate for The Princess to enjoy after playing outside as long as possible.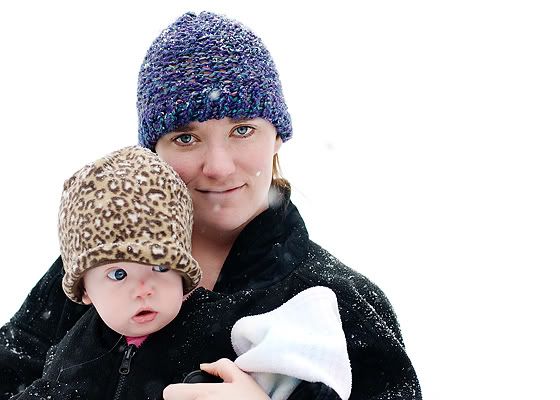 A couple pictures of the backyard after the flurries finally stopped.